oncNGS Suppliers Information Day 29.06.2022 – Video and presentation available!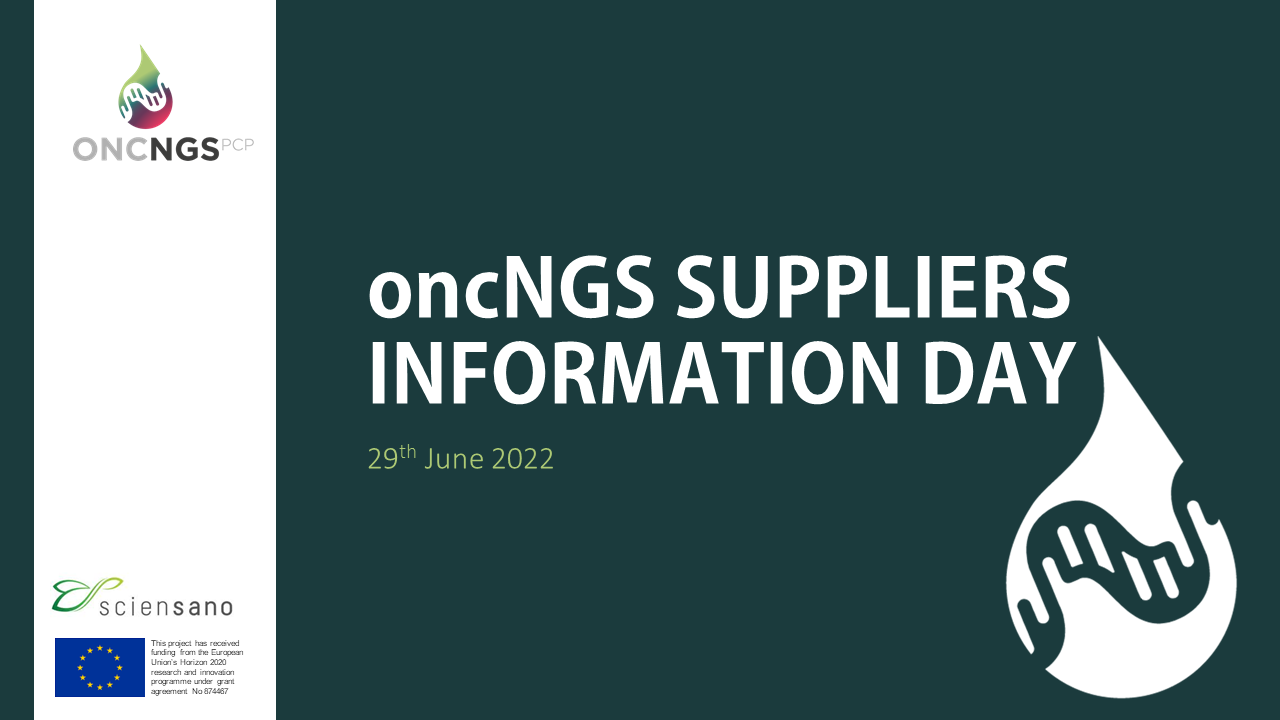 2022-07-04
Before the launch of the new oncNGS pre-commercial procurement call for tenders, the oncNGS consortium organised a Suppliers Information Day on the 29th June 2022.
The video of the webinar is now available here!
The slides of the presentation are available here!
The oncNGS suppliers information day presented the oncNGS project, the Call for Tender text updates (compared to previous version), as well as the clinical interest for patients, the technical challenges, and the Pre-commercial procurement process.